Mardi Gras or Fat Tuesday is this upcoming Tuesday, February 16th.  This day is used to mark the end of the carnival season and the beginning of the Lent season all over the world! Fat Tuesday usually is the day people load up on sweets and treats before they start their big fast for the Lent season. Here at Hemp Bakers we want to share with you our favorite Fat Tuesday sweets and treats! Check them out!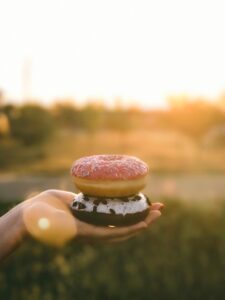 Donuts
Nothing better than a donut to celebrate Fat Tuesday! In fact, it's more popular than you think! Countries all over the world have their version of a donut that are used to mark this extra special holiday. In Poland, the donuts are called Pączki and are usually filled with jam or cream and then dusted with powdered sugar. In Germany and Austria, a similar dessert is celebrated called Krapfen. How do you eat your donuts?
Cupcakes
Cupcakes are a timeless treat and a perfect personal serving size! Whether you make a dozen for just you or to share, there are so many different ways to enjoy cupcakes. The whole point of Fat Tuesday is to indulge so maybe if you're really looking to celebrate you can just make a cake for yourself instead.
Cheesecake
The richest dessert of all that is perfect for a Fat Tuesday treat! Whether it's New York style, chocolate, or red velvet, cheesecake is always a treat that make us feel good and full! There are so many techniques and flavors that can go into a cheesecake that it's hard to pick just one style. But there's one thing we know for sure. You can't go wrong with eating some cheesecake for Fat Tuesday!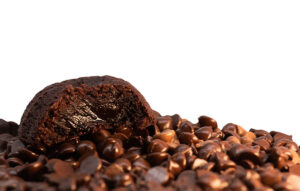 Brownies and Cookies
You know us over here at Hemp Bakers are no strangers to brownies and cookies! You know we couldn't forget about our favorites! We love brownies and cookies year-round but they also make for a perfect treat yourself moment on Fat Tuesday.  A little chocolate is good for the soul!
With so many desserts it's hard to choose just one, but if you are going to make one of these sweet treats to celebrate Fat Tuesday don't forget to add Hemp Bake Mix from Pure Synergistics. We use this bake mix in our brownies and cookies so we know that it's good. It won't add any color, taste or smell to your baked goods either! Try adding it to your Fat Tuesday treats this year are share your thoughts with us!
Want to see more from Hemp Bakers? Follow us on Instagram @HempBakers.